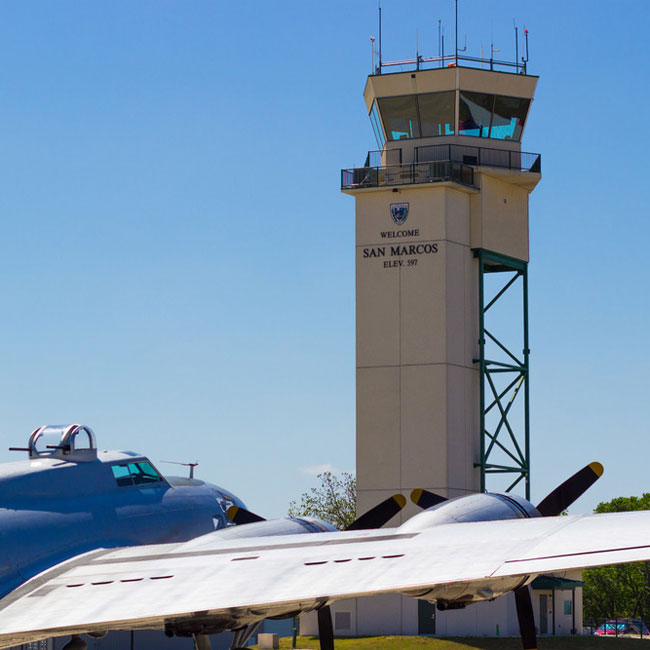 SAN MARCOS REGIONAL AIRPORT
SAN MARCOS, TEXAS
Texas Aviation Partners began management of the San Marcos Regional Airport in October of 2010 with the goal to promote self-sufficiency at the airport through master planning, aviation and non-aviation business recruitment, privatization of all possible services, proper utilization of grant monies, and increased efficiency of basic management practices.
TAP is financially responsible for all utilities and vendor services as well as the general maintenance and upkeep of the property. The on-site management team also handles all accounts receivable and payable.
In addition to any fiscal responsibilities, the team acts as a liaison between the City of San Marcos and all other governmental agencies, including but not limited to TxDOT Aviation and the FAA to ensure continued access to grant funding.
WHAT WE'VE ACHIEVED SO FAR:
Increased revenue by 50% within a 12 month period without raising rental rates.
Coordinated extremely successful AOPA Regional Fly-In with over 2,700 guests.
Successfully recruited innovative and global FBO, flight school, and simulator manufacturer to construct a $2.6M facility.
Secured GPS approaches to all six runways.
Secured over $11.5M in grant-funding from TxDOT and FAA.