LAURIE HARTZ
MANAGER OF ADMINISTRATION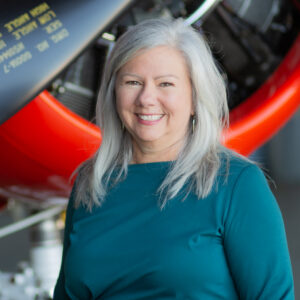 Laurie joins Texas Aviation Partners after working for the Greater San Marcos Partnership (GSMP), a regional economic development organization representing Hays and Caldwell Counties where she worked closely with local partners over the last seven years.  She initially provided administrative support to the organization and later worked to build and strengthen relationships with GSMP's partners as Manager of Investor Relations.
Prior to moving to San Marcos in 2014, Laurie had extensive experience working for four different Convention & Visitor Bureaus in Arizona, California and Texas where she worked with meeting planners, primarily in the State Association markets, representing unique destinations for meetings, conferences and events.
Her attention to detail, passion in working with others, and ability to wear many hats will be an asset in helping to manage day-to-day administrative needs while learning more about the aviation industry.  Laurie will be working closely with the team and will play a critical role in providing outstanding service to the customers of the San Marcos Regional Airport.