CASSIDY BERENATO
DIRECTOR OF MARKETING & BUSINESS DEVELOPMENT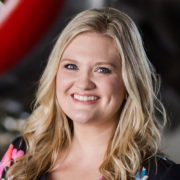 Cassidy graduated from the University of Texas at Austin with a Bachelor of Science in Public Relations and a minor in Business Foundations. She joined the Texas Aviation Partners team in 2010 and brought with her extensive knowledge of property and project management.
Although new to the aviation game, Cassidy dove in headfirst and applied her previous experience to foster growth and improvement at San Marcos Regional Airport.  Within her first year, she was able to increase the airport's revenue by more than 50% without raising rental rates.
Cassidy supervises all emailing marketing, press, and social media content but her main responsibilities focus on real estate and project management.
New and prospective tenants at all TAP-managed locations work directly with Cassidy from negotiations to lease execution. Her knowledge of airport regulations and City/County approval processes ensure a smooth and coordinated leasing effort for all parties.